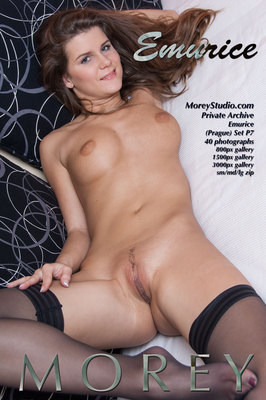 This is a nice photo set for anyone fond of stockings - especially photos of women wearing nothing but stockings.

Emurice is particularly sexy in this kind of attire.
05.17.13
This clip is really just a teaser to give you a quick look at one of the new Bangkok models, Xanny. It's just over a minute long, but I think you'll be able to get an idea of what she's like - fun, flippant, and really pretty. We'll have her first photo set coming up next week. Note: if the larger video file appears slightly choppy on your screen, we'd recommend viewing the 720p version. Both files are HD.

05.16.13
Here's a third photo set from my London sessions with Bianca. She has an almost Italian or Mediterranean look about her, especially if you imagine her as a brunette. (But since I'm not that skilled with Photoshop, we'll just have to enjoy her as a blond.)

05.15.13
Continuing with our BTS footage of Christelle. See Gallery C4 for the stills from this session: Christelle C4

05.13.13
Here's a continuation of some behind-the-scenes footage from Christelle's first shoot. More of this to come soon.

05.12.13
Here's another installment from my sessions with Vanesa in an English country house on the outskirts of London. We should have at least one more set with her coming up shortly.

05.09.13
Here's that black and white version of the first set with Bee from Bangkok. Check out those amazing eyes, in either color or b&w, in shot #4823.

05.07.13
Here's the first gallery from my recent trip to Bangkok, with a lovely new exotic model. Bee is a tiny Thai beauty with huge almond shaped eyes and prominent kabuki-like eyebrows. This series was shot with all natural light in a modern hi-rise overlooking the central Chao Phraya river. We'll probably have a b&w version of this set going up in a few hours. And lots more from my Thailand trip coming up in the next few weeks.

05.06.13
Here's the latest Trishi nude portrait series translated into black & white. Some seem much better this way, but others are nicer in the original color. You be the judge.

05.04.13
Here's a nude portrait session with Trishi. I've kept the warm tones this time, generated by my aging studio strobes (the bulbs turn slowly warmer over time). Some of these also look great in black & white, so I'll be posting those conversions over the weekend.

05.03.13
Emily from Argentina returns with what my childhood friends and I used to call a "tootsie roll pop", but it's apparently a "popsicle" in South America. In any case, there are way too many easy puns and juvenile jokes to be made about what she's doing with this sucker that I'll just leave that to your active imaginations. See more of Emily and others at WalterBosque-Art.com

05.01.13
More with Keira - she seems to be getting a bit more comfortable with her posing in this series.

04.29.13
Here's a gallery that will excite the pantyhose aficionados. It's just a shame that Heather had to cut that big hole in the middle...

04.26.13
Picture of The Day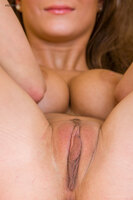 Prints Store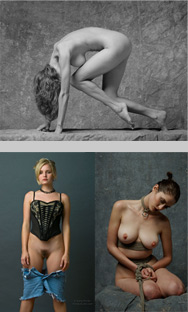 Visit Our Prints Store
All photographs © Craig Morey, unless otherwise noted.
All models are over 18 years old, you must be at least 18 to access this site, which is based in the United States
No use of any image or text from this site is permitted, in any media, without prior written permission of the copyright holder.

18 U.S.C. § 2257 Record-Keeping Requirements Compliance Statement.